Simple, Sophisticated Automation for Produce Packaging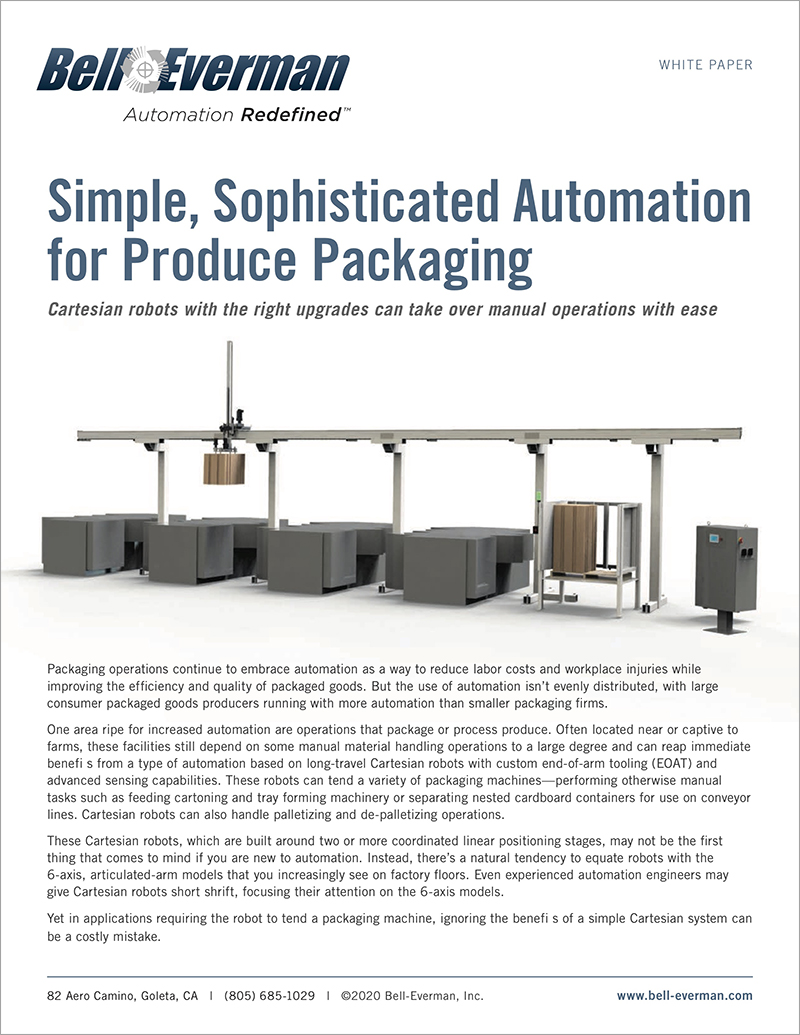 Operations that package or process produce are ripe for increased automation. Often located near or captive to farms, these facilities still depend on some manual material handling operations and can reap immediate benefits from a type of automation based on long-travel Cartesian robots with custom end-of-arm tooling and advanced sensing capabilities. These Cartesian robots are built around two or more coordinated linear positioning stages and can save you costs compared to 6-axis, articulated-arm models.
Explore the benefits of these long-travel robots for produce packaging in our latest white paper.
Download The White Paper
---