DNA Robots, Semiconductor Stages, Collet Closers—and More
It's been an extremely busy year at Bell-Everman with a variety of engineered-systems going out this week. Here are just some of the latest systems coming off our production floor.
Pictured below are seven DNA sequencing robots, as well as 10 ServoBelt™ Linear X-Y stacked stages and six LowBoy Linear X-Y stacked stages for the semiconductor industry. Our ServoBelt Linear stages tackle some of the most demanding semiconductor applications, while our LowBoy precision stages are ideal for semiconductor metrology and other applications requiring fast, accurate linear positioning.
Also pictured below are five ServoBelt Heavy models for a wet bench. These linear drives offer a continuous linear force up to 300 pound-force (lbf) — or four times what ServoBelt Medium units can achieve. They can also handle payloads up to 300 pounds, making these components ideal for not just wet benches, but also packaging, laser cutting and welding, industrial fabrication and material handling applications.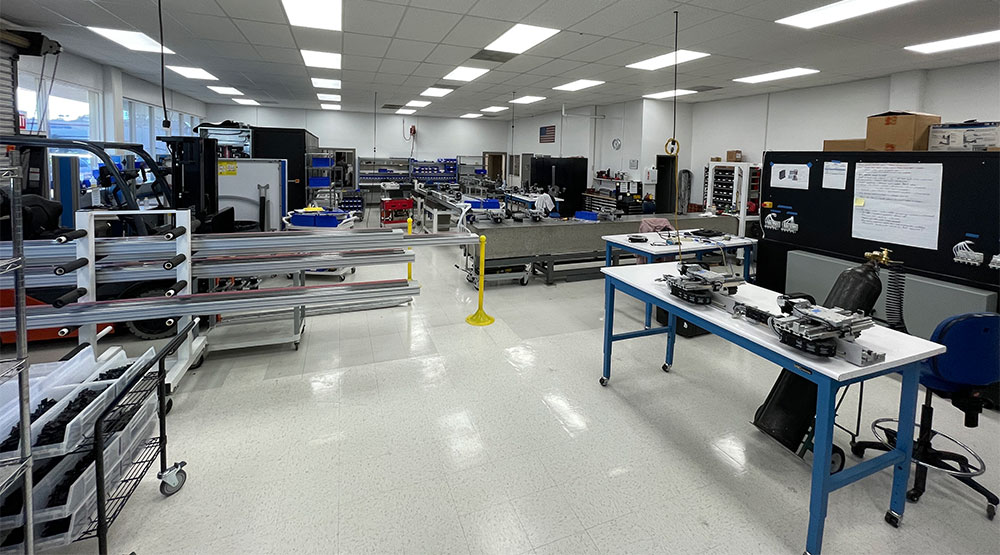 In addition to the DNA sequencing robots, ServoBelt and LowBoy X-Y stacked stages and ServoBelt Heavy units, our shop floor includes:
Two 5C collet indexing ServoBelt™ Rotary stages.
A 40-meter triple X-Z ServoBelt Heavy handler.
A 90 kilowatt (kW) solar simulator.
These are just some of the linear and rotary motion platforms we can build using our ServoBelt stages. If you're ready to get started or would like to receive a quote for a system, check out our online configuration tools.
---