Watch: Our Latest and Greatest Automation Systems Featuring ServoBelt
We design all our linear and rotary motion platforms with an eye toward customization. Check out some of the latest custom automation systems we've delivered, featuring our ServoBelt™ stages and actuators:
New Adhesive Dispensing System
We made this custom robotic adhesive dispensing system based on our years of experience in this type of application. The system accurately lays down epoxy to bond two halves of an electronics-cooling cold plate that we designed. The automated dispensing system saved us from having to dip braze the cold plate assembly under vacuum, which would have been impractical for this job.
ServoBelt Light LoopTrack in Action
Our ServoBelt Light LoopTrack (SBL-L-LT) — which we're now shipping — is our go-to drive nugget for multi-carriage applications, as well as for cases where the belt can't be located on the top surface. It also has a shorter driver that's only 20 millimeters longer than the bearing carriage. This means you get all the benefits of the recirculating belt without a significant reduction in travel.
Spring Counterbalance For 3D Printing Application
We originally designed this OEM system for a five-axis fused deposition modeling (FDM) 3D printer. The system incorporates standard BEI rotary and linear stage axes and is based on LinuxCNC — an open-source Linux software system for CNC machines. Additional bells and whistles include a bed sensor and leveling, a heated bed and an extruder that accommodates both rigid and flexible filament.
ServoBelt Rotary with Collet Closer
Our collet closer accessory adds compact, robust workholding capabilities to our standard ServoBelt rotary stages. The internal locking mechanism, which is pneumatically actuated by the regulator, creates a pressure lock to hold the collet in place. The stage also comes equipped with a positionable cylinder, allowing you to rotate into pressure disengage for additional application uses.
Using our ServoBelt linear and rotary stages, we can design custom automation technology quickly according to your exact specifications. Configure a system and request a free quote today.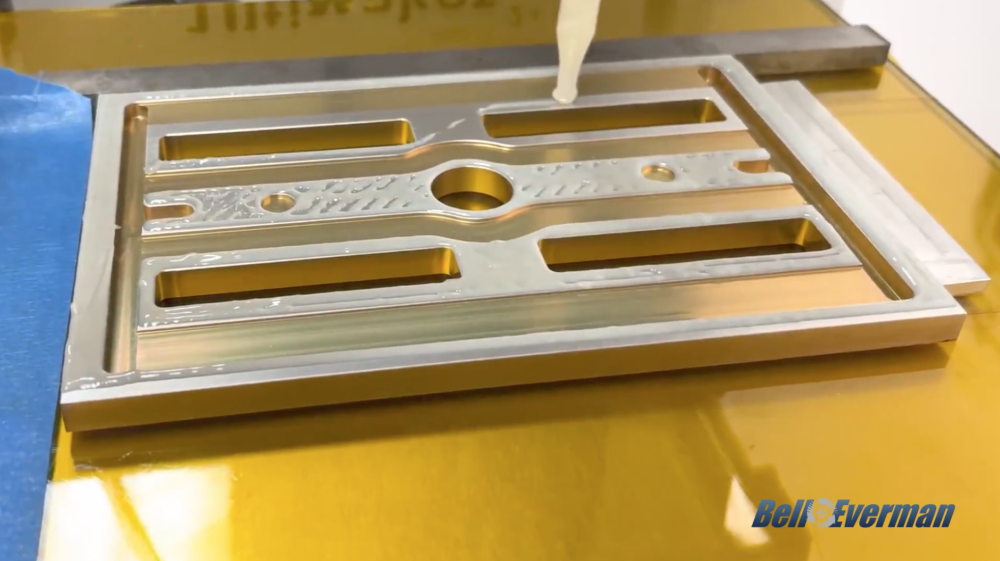 ---