ServoBelt™ Rotary Stage With Schunk Gripper
Known for their extensibility, ServoBelt™ Rotary Stages support the seamless integration of workholding accessories into the stage's large throughole. Pictured here, for example, is our SBR-50 with a Schunk gripper.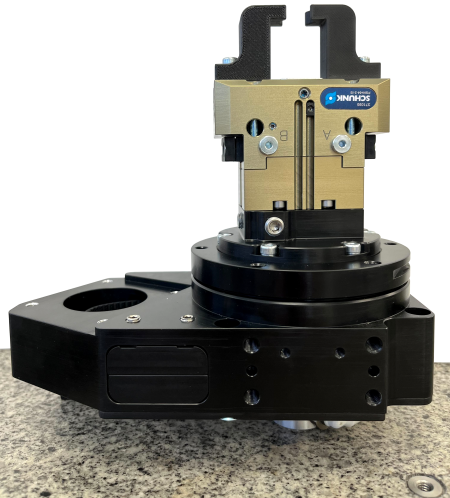 This is the latest example of how we've been able to customize our rotary stages with workholding solutions. Earlier efforts that are proving themselves in the field include air-actuated collet closers and three-jaw chucks. These accessories mount seamlessly onto our rotary stages, overcoming the difficulties of securing devices to the stage's top for tasks like laser processing or part indexing.
---