First Steps Toward Agricultural Automation
With the emergence of self-driving tractors and other robotic systems capable of working the fields, the agriculture industry is ripe for automation. It may be some time before you see any robots wandering freely through a farm field near you, but there are related operations that can easily be automated right now.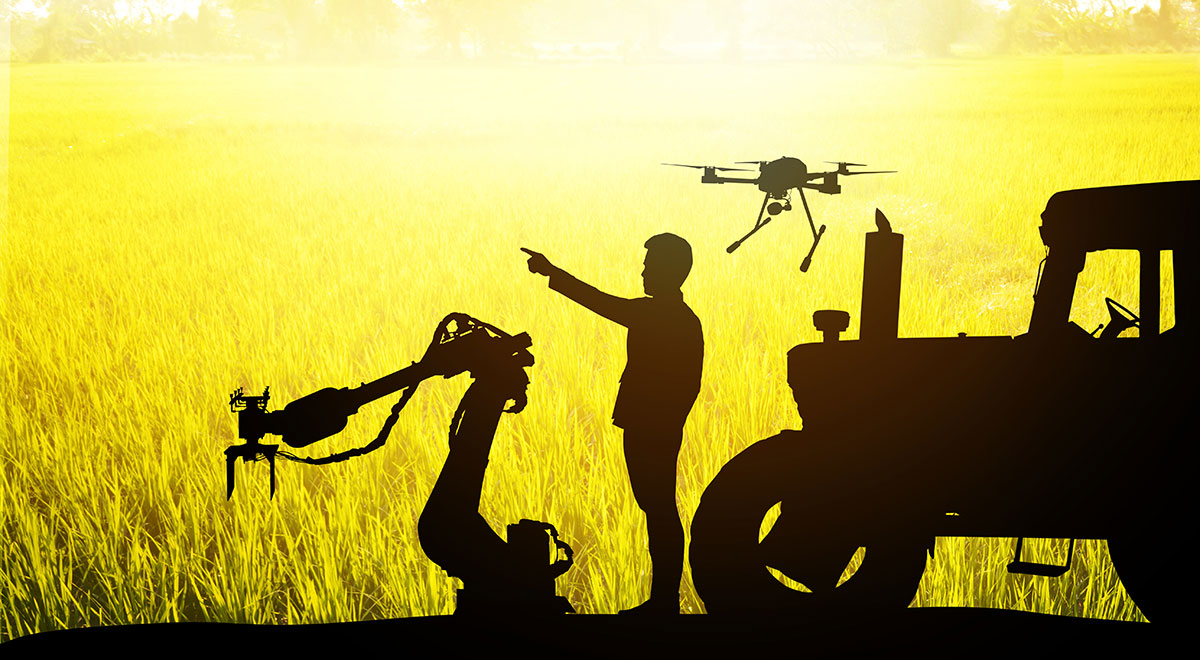 We believe that the low-hanging fruit of agricultural automation is not out in the fields but in the nearby packing houses. The agriculture industry still relies on a large number of workers to pack produce or handle the large volumes of packaging materials needed by the agriculture industry. Many of these jobs are repetitive and injury-prone, making them good candidates for automation.
Recently, we delivered our first such automated system for use in an agricultural end-of-line packaging application. It's a long-travel ServoBelt™ Linear Cartesian robot that delivers sheets of corrugated cardboard into a series of tray forming machines. The robot rides over the top of the four tray formers—all of which turn out up to 35 trays per minute.
This turnkey robotic system includes specialized end-of-arm tooling capable of handling a 50-kg payload and a loading station that accepts pallets of unfolded corrugated cardboard directly from a forklift. The entire system runs on Bosch Rexroth controls, which allowed us to build in some operational flexibility—including the ability to manually load or service one or more tray forming machines without interrupting the robot as it loads the other machines.
Long Travel Design Produces Cost Advantages
Other robots could have worked in this application if cost was no object. At one point, for example, a SCARA robot for each tray former was under consideration, but the cost of four robots capable of continuous moves with 50-kg payloads was astronomical.
ServoBelt Linear offered a far more economical alternative—in large part because it can span long travel distances. In this case, the main overhead axis needed 15-meter travel to reach the four tray formers. Unlimited travel distances are possible thanks to a unique splicing methodology that we use to join multiple sections of ServoBelt chassis.
The ability to serve all machines with one long axis reduced the complexity and cost of the robot itself, especially compared to the initial idea of one robot per machine. The shared axis approach also simplified and reduced the cost of all the safety guarding, support structures, end-of-arm tooling and controls.
Results from this first robot have been positive. It eliminated three positions that involved repetitive lifting and twisting motions, reducing both overall labor and workmen's compensation costs. The same customer plans to extend this robotic approach, which started off as a pilot program, to all of its other tray forming lines.
---