New Robot Report Article Explores the Benefits of Our Cartesian Robots in Packaging Operations
We're excited to announce our recent feature in Robot Report, a leading source of robotics news, research and information. The article looks at how our automation technology helps reduce labor costs and injuries while improving the efficiency of packaging operations.
Our Cartesian robots can work with a variety of packaging machines, automating previously dangerous, manual tasks. In addition, Cartesian robots don't require the costly safety equipment, excessive floor space and professionally skilled employees that six-axis articulated arm robots require.
In packaging applications, one of their main benefits to Cartesian transfer robots is that a single unit can manage multiple packaging machines without the need to reposition any materials.
Cartesian transfer robot systems are useful in an array of packaging settings. Some of the benefits include:
Long travel—available for robots to maintain multiple packaging machines
Independently controlled carriages—allowing for individual transfer robots to perform twice the work in separate areas
Custom end-of-arm tooling (EOAT)—to deal with varying heights and weights of manufactured materials
Simplified control architecture—which diminishes the amount of motors, drives and traditional controls the robots need
Selective use—which enables a smooth transition between manual and automated manufacturing processes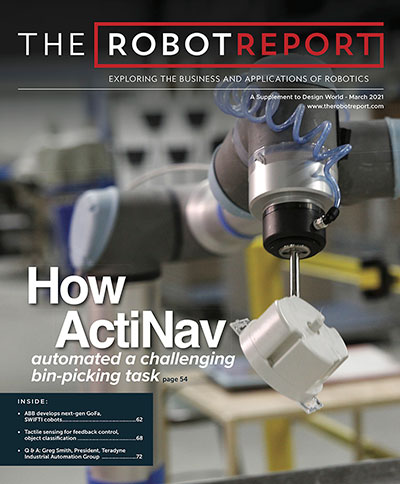 To read the full Robot Report article, which takes a detailed look at our automated robot technology, as well as its effects on the packaged goods industry, click here.
---